Drilling is a very vital process in the exploration – minerals, water and foundations. It is the culmination of the mineral exploration process whereby the third dimension of a prospect, the subsurface geometry is defined and the information obtained from drill logs can be used for the estimation of resource size.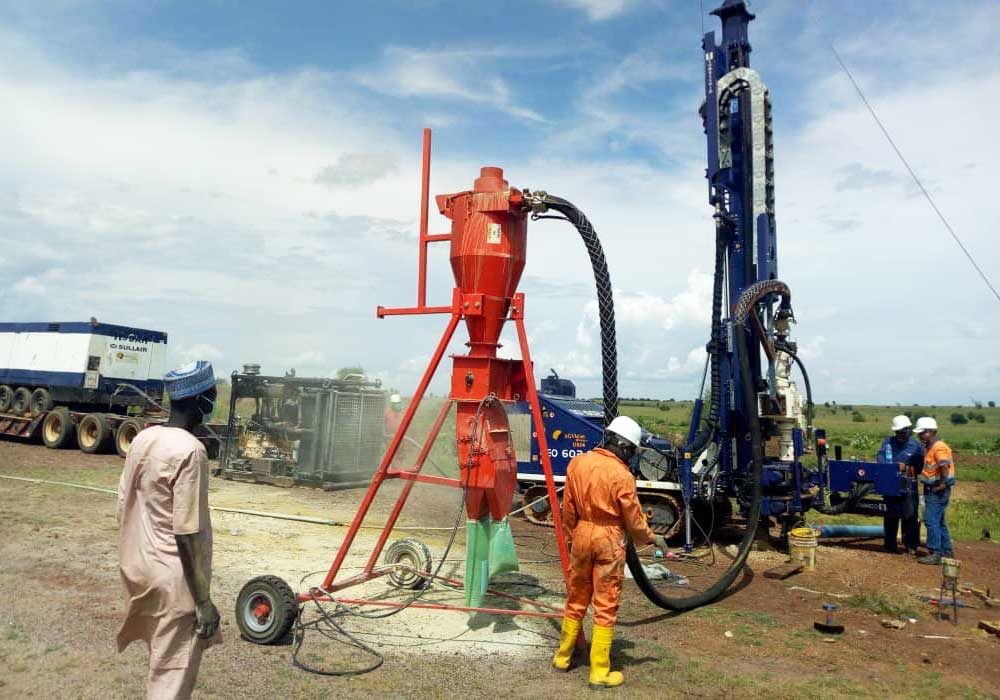 Management and maintainance of the fleet of drilling equipment and anciliary tools owned by the Agency
Preparation of  technical  proposals for the procurement of new equipment.
Provision of drilling service in mineral, water and foundation explorations using various drilling methods like Diamond Core rotary drilling, auger, and down-the-hole hammer and Banka drilling.
Storage of  core samples  and cuttings obtained from drill holes  and transferring such to National Geosciences Information Centre for archiving.
The supervision of drilling contracts in mineral exploration projects.
Preparation of technical specifications for bidding for consultancy jobs.
Provision of drilling services to other stakeholders..
1 No. JKS Boyles 300 Super Drilling rig
1 No. BBS Boyles 15 Truck-mounted rig
1 No. DB 456 Boart longyear drilling rig
1 No. Stenuick Pneumatic Rig
3 No. Minuteman mobile auger rigs for soil sampling.
1 No. Atlas Copco Compressor
1 No. 10,000l capacity water tanker
Drilling   for limestone in Papalanto, Eggua areas,  Ogun state, southwestern Nigeria
Drilling for Copper in Gumau area, Bauchi state, Northeastern Nigeria
Drilling for Barytes, Lead and zinc in Wukari and Ibi areas in Taraba state northeastern, Nigeria
Drilling for Magnesite in Sakasimta, Adamawa state, northeastern Nigeria.
Drilling for Gold in Ifewara area, Osun state, southwestern Nigeria.
Drilling for Gold in Bishini  area, Niger state, northcentral Nigeria