National Geohazards Monitoring Centre
The National Geohazard Monitoring Centre is responsible for research on natural hazards such as landslides, mudslides, erosions and volcanic activities in the country.
The Centre in collaboration with other stakeholders embark on studies to evaluate the impact of hazardous natural phenomena and also predicts their effects on human infrastructure and ecosystem. It also recommends various mitigation plans and carry out public enlightenment to reduce the effect of these hazards.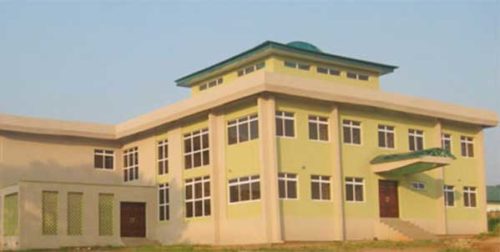 The mapping of gully erosion sites in Anambra State
Site specific studies of Mbanakwu Nnewichi Nnewi gully in Anambra State
Assessment of gully erosion hazard at Ndam Nnobi, Anambra State
Mapping of gully erosion sites in Imo State
Site specific studies of Umuturu Urualla gully in Imo State
Site specific studies of Isu-Njaba gully in Imo State
Mapping of expansive clays in Gombe State
Mapping of gully erosion sites in Cross River State
Mapping of gully erosion sites in Abia State
Mapping of gully erosion sites in Gombe State
Mapping of gully erosion sites in Katsina State
Mapping of gully erosion sites in Edo State
Mapping of gully erosion sites in Kogi State
Mapping of gully erosion sites in Enugu State
Carried out collaborative community enlightenment programme with UNDP and Anambra State Government on watershed management
Monitoring and updating of gully erosion sites in Abia State
Public enlightenment/interactive section with stakeholders in Anambra State
The investigation of reported volcanic activity in Kwande Local Government of Benue State
Investigation of reported earth tremor in Kauru, Kaduna State
Investigation of purported volcanic eruption in Gombe State
Investigation of Awgu massive landslide in Enugu State
Agwugune landslides in Cross River State
Rock avalanche in Oyan, Osun State
Ozu Item roadside slide investigation in Abia State
Investigation of landslide disaster at Amakor Nanka, Anambra State
Investigation of flood hazard disaster in Ibadan, Oyo State