In a bid to provide credible and bankable geo-scientific information to investors and other stakeholders, the Nigerian Geological Survey Agency has embarked on the Geochemical Mapping of the entire country's landmass via the Geochemical Baseline Survey.
This concept has the capacity to change mineral exploration strategy, methodology and resultantly provide a powerful tool for global mineral potential assessment.
The NGSA started Regional Geochemical mapping in 2007. However, in 2009 the Agency commenced another geochemical mapping exercise in collaboration with the British Geological Survey (BGS) under the Nigerian Baseline Geochemical Mapping Project (NBGMP) which was facilitated by the Sustainable Management of Mineral Resources (SMMRP) Unit of the Ministry of Mines and Steel Development.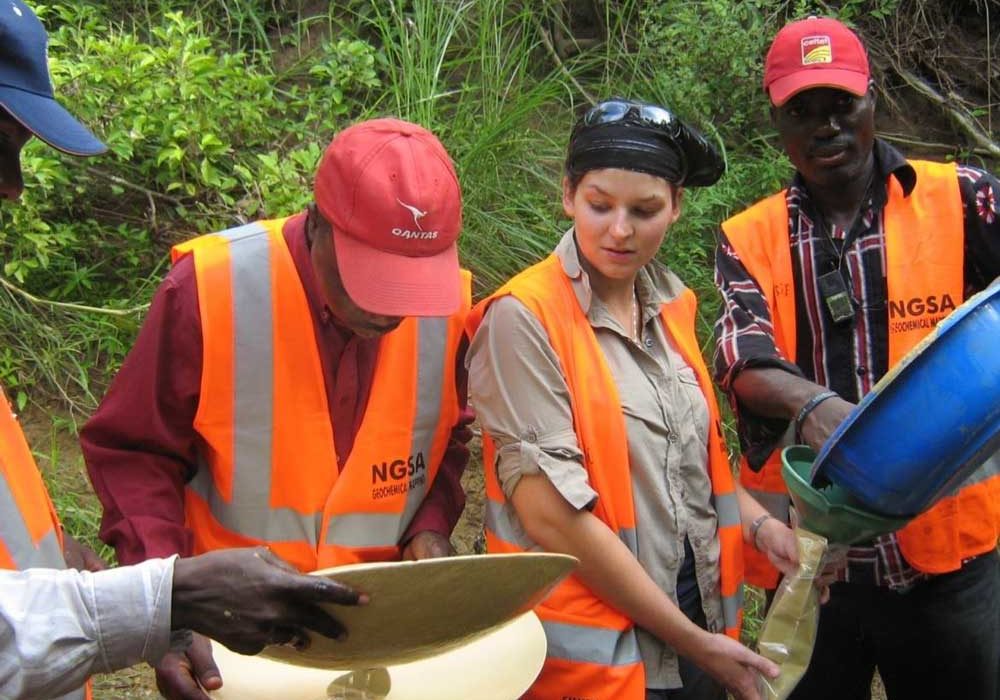 Geochemical mapping of Iwo/Oyo sheets
Geochemical Mapping of Apomu/Ondo sheets
Geochemical Mapping of Cell N06E04 covering parts of Osun, Kwara, Ekiti & Kogi States
Geochemical Mapping of Cell N08E05
Geochemical Mapping of Cell N09E05
Geochemical mapping of Shaki, Igboho, Igbeti sheets
Baseline geochemical mapping of 1:100,000 sheets 54 and 55 (Gusau & Dutsin-ma)
Baseline geochemical mapping of 1:100,000 sheets 221 &222 (Lechilaku & Ogbomosho)
Baseline geochemical mapping of 1:50,000 sheet 032 (Kaura-Namoda, Zamfara State)
Baseline geochemical mapping of 1:50,000 Sheet 033 (Ruma, Katsina State)